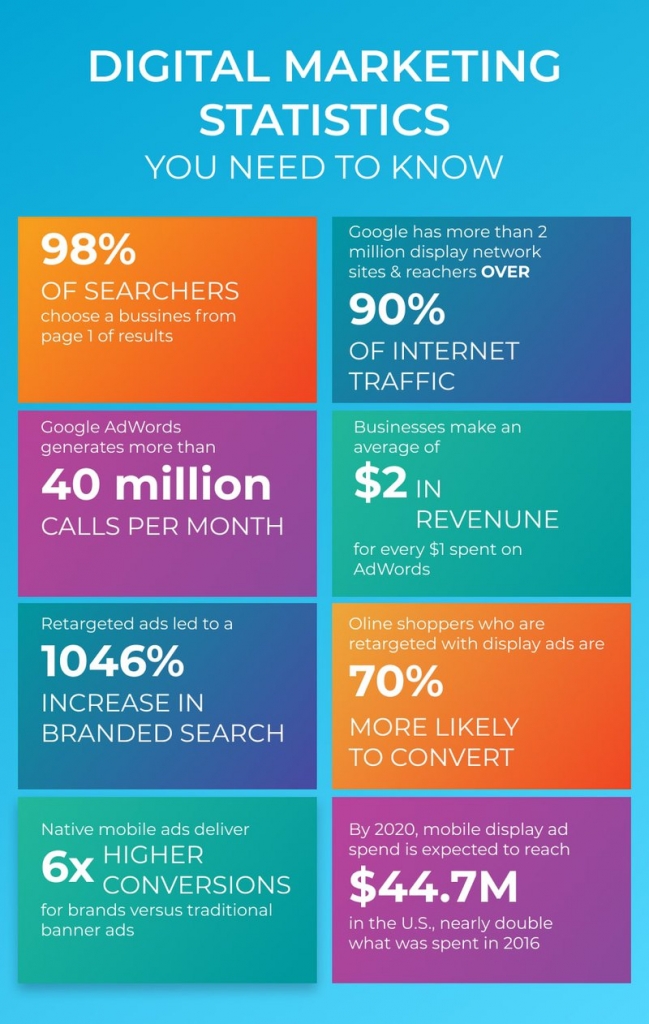 The digital marketing landscape is always changing and our efforts need to shift to match that. When we become aware of the way consumers behave online, we can better prioritize our marketing efforts. If 98% of Searchers are selecting results from page one, we know our Search Engine Optimization goals need to land us on the first page.
Breaking Down 2021 Digital Marketing Statistics
With any set of data, it's great to analyze and consider how it impacts your business. We may see stats about the growth of new platforms like TikTok, the rise of business happening via Instagram Direct Messaging, or the monopoly Video seems to have on Facebook. However, marketing is not a one size fits all experience. Consider the data, but recognize that it is a summary of so many smaller trends and niches. Knowing the data that specifically moves your own sales forward is just as vital as considering growth opportunities hinted at by larger data sets.
Creating Your Own Marketing Statistics in 2021
Creating Benchmarks for your business is a fantastic way to track your marketing goals in an attainable and relevant way. Knowing what other businesses and marketing professionals see is important, but measuring your results against yourself is best. Use tools provided by Facebook, Google, and others to begin building an idea of what your max reach, conversation, and other benchmarks might be. Use the reality of where your marketing is and the goals of where you'd like it to be to track growth.