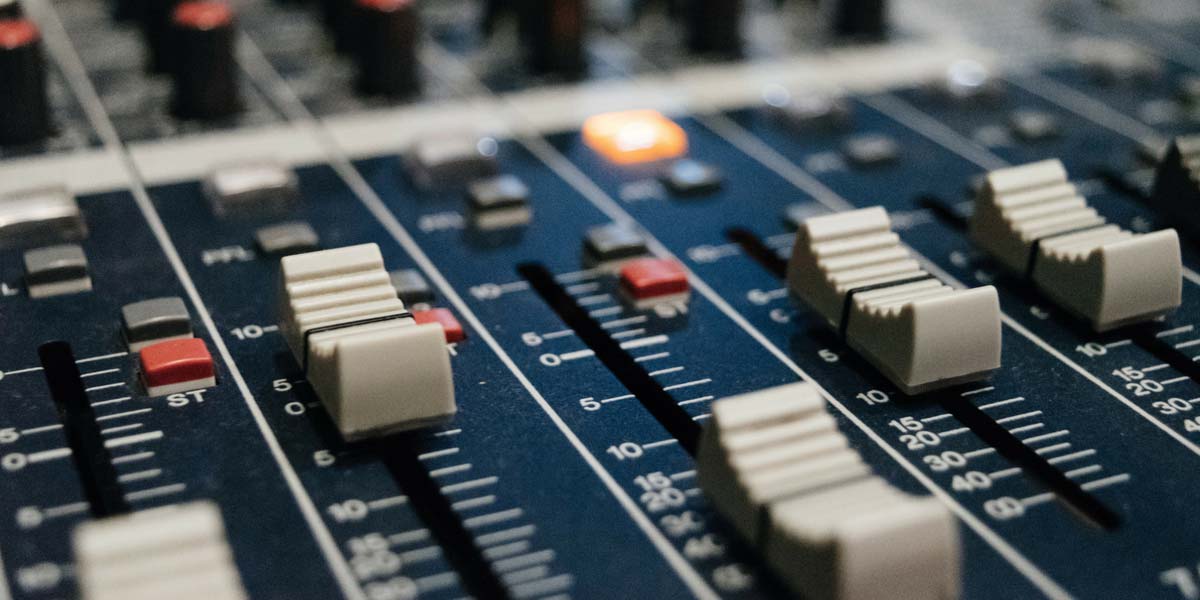 You won't find anyone these days who believes one medium is enough to reach today's consumers. These platforms can run the gamut from internet ads and social media to print advertising and radio. The consumer is using multiple mediums and businesses need to in order to keep up.
One power combo that might surprise you is the benefits of using radio and TV campaigns in conjunction with one another. A recent article from Nielsen explains, "Even when campaigns are heavily scheduled with TV ads, portions of the population won't see them. That's where audio comes in. According to Nielsen data, radio usage is higher than TV usage between 6 a.m. and 4 p.m., and television viewing peaks between 5 p.m. and 12 a.m. So when you look at radio and TV combined, a campaign has a much greater likelihood of reaching a wider audience."
The graph below shows the split of radio and tv usage during an average week.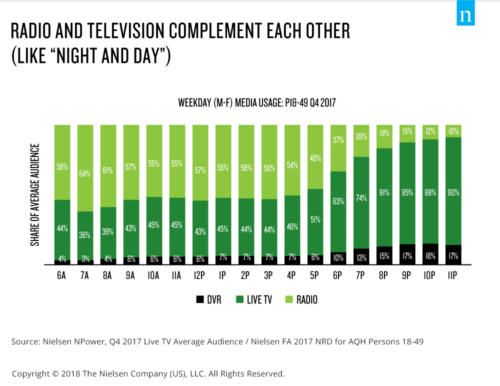 Using radio and TV advertising together has the potential to boost your exposure and ROI. While radio reaches many people who are on the go, TV has the visuals that leave more of an impression than audio alone.
To discuss your business needs give us a call (802-598-5717) or fill out our contact form.
Sources:
http://www.nielsen.com/us/en/insights/news/2018/you-cant-unhear-this–audio-can-supercharge-tv-campaigns.html