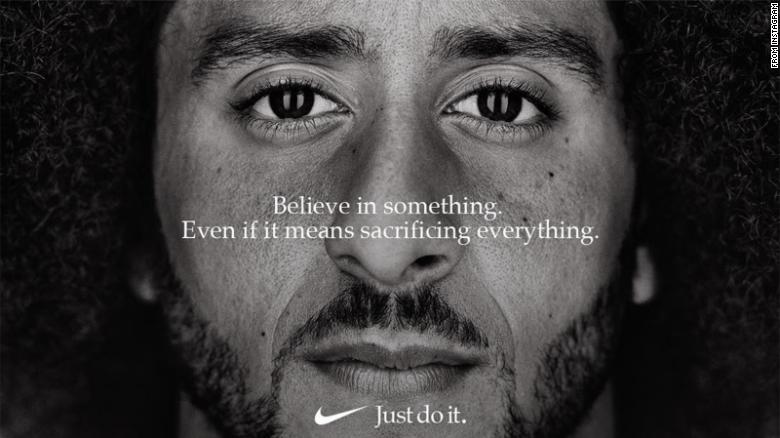 All industries are taking massive strides in recent years to adjust their marketing to fit the expectations of increasingly vocal audiences. Some brands are becoming more casual, some are moving to be inclusive in advertising, some are aligning themselves with political identifies and causes, and nearly all are leveraging social media in new and unique ways. Sports is certainly among all of these trends. Let's take a look at a few brands and campaigns that stand out from the crowd.
Nike Cause Marketing
Nike has been a giant in the athletic industry for a long time. They are simultaneously managing massive contracts with top athletes, selling equipment and clothing, and more. It's truly a global brand that remains closely linked to the culture of all sports as well as individual teams and athletes.
Recently, they seem to be intentionally focusing on more polarizing figures, preparing to weather the backlash in favor of "stan" culture that is so prevalent among younger audiences. Their "cause marketing" is as much a calculated risk as it is a part of the identity of the brand. Nike has received accusations that their support of certain figures like Colin Kaepernick is exploitive of his social efforts. What do you think? Are brands capitalizing on social movements for profit or are they truly dedicated to elevating the cause?
Women in Sports
Women have been fighting for their voice in sports for a long time and in 2019, with the success of the US women's soccer team, the feats of Olympic Gymnast Simone Biles, and the ongoing dominance of Serena Williams, it seems the conversation is coming to a head. As more women in sports vocalize the inequality in everything from pay to airtime to respect, many companies are specifically choosing to highlight female athletes, or perhaps as they should simply be called, athletes.
Seeing a shift in who people are recognizing as "athletes" has lead brands to expand their support of certain sports and players and bring them into the mainstream. Advertisers have a hand in who is prioritized, who is recognized by fans, and who is able to expand their career and in which ways. Nike continues to have a main role in this, continually fighting the norm with ads featuring language like "If they think your dreams are crazy, show them what crazy dreams can do" over an image of Serene Williams.
Hockey on Twitter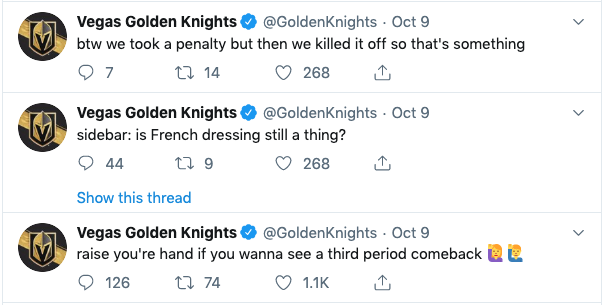 Some have credited the Vegas Golden Knights with ushering the "fan voice" into NHL team twitter, but it has continued to spread since their unorthodox success over the past three years. More and more teams are opting to share tweets from their official account that read less like a well-written sports commentator, and more like an avid fan rooting on their favorite teams.
The result has brought greater engagement to the teams, but certainly more controversy as well. NHL twitter can get particularly sassy, sharing gifs of a poor play accompanies by an endless string of laughter and insults is sure to stir up the rivals just a bit more than the average score update. You can see a small sample of the conversations happening on Twitter during the Vegas/Boston game and yes, that includes conversation about salad dressing.
Changes in Sports Marketing
All of these changes flow together in a way all industries are seeing. Consumers want to see authenticity, and they are now able to assess it at a rapid pace. Having a personal touch to your marketing, something people can connect to, is vital to success. A recognizable voice, a local message, and a call to community can all change the way people perceive you and your business.