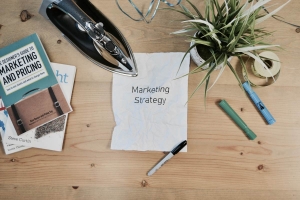 Marketing and Sales have a unique relationship, one that can feel a bit complicated to navigate. We're going to look at the two as an old married couple, sometimes blending together and seeming so similar and other times working to highlight the strengths of the other.
Let's talk a bit about how to create that healthy relationship and why they both matter to the success of your business.
So how does this marketing/sales marriage work?
Begin by identifying the business' target market—who is interested in buying your product or service within a particular geographic area. This is the first step of marketing, finding your customer and where they are located. Once you know who your customer is, you can begin planning how to reach them. Continue reading the information put together by the team at Insights Marketing Solutions.
How to reach your customer online and offline:
responsive websites and blogs
social media platforms
promotional email marketing
paid online ads
printed brochures & business cards
public relations
television and radio ads
Year-round brand awareness campaigns are good, but alternating campaigns and promotions create sparks of interest as the year goes on. These should be rich with engaging content to broadcast messages in a creative and cohesive way. Have some fun with it!
The goal of these campaigns should be 80% awareness and 20% sales. Remember the marriage between marketing and sales? Let them build each other up. People need to know who you are and what you offer before they are going to make a purchase. Find ways to intrigue and engage them.
How to engage customers in your campaign:
how-to tips they can learn from
host events in your area or online
share your knowledge
hold contests/sweepstakes
highlight area attractions/activities
promote sales events (online or off)
spotlight new products
Steps to take to continue the courtship once your customer is engaged:
speaking engagements/webinars
podcasts/videos series
encouraging customer reviews
Actions you can take to secure sales once your customer is engaged:
talk to them!
personalized emails
one-on-one meetings
networking
The ultimate goal for a successful business is to cultivate a healthy relationship between marketing and sales.
Both parties have to do their part to make it work. Marketing is responsible for building a positive brand image and awareness while sales is responsible for finding the ideal client and converting them into a happy customer. Neither marketing nor sales can reach their goal without the other.